EYFS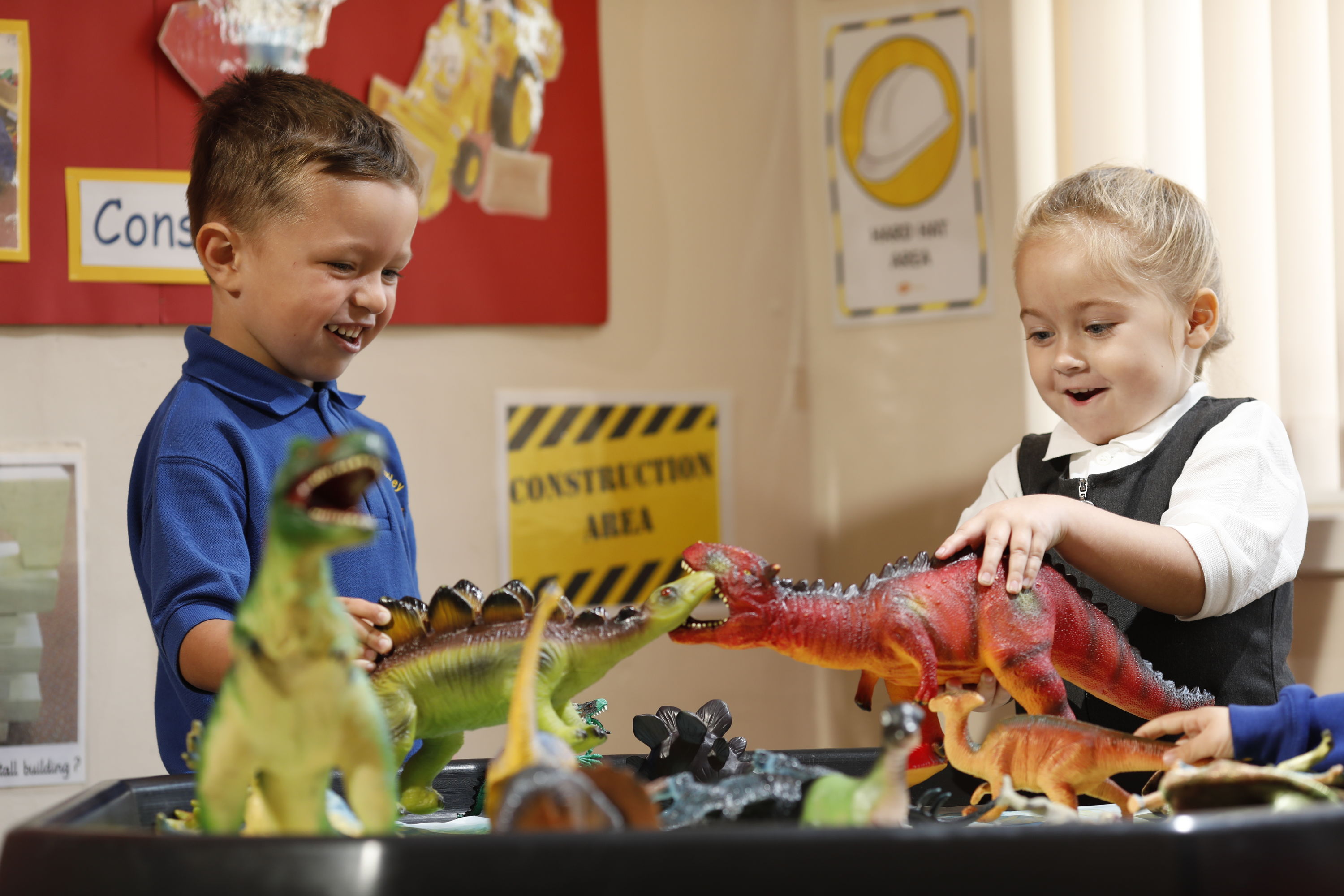 At Holme Valley, we understand the importance of high-quality provision and teaching within the Early Years Foundation Stage. We believe that the Early Years Foundation stage is crucial in building solid foundations that pupils can continue to build upon throughout their education.
It is our intent that pupils are given the best opportunities to grow in all areas of their development whilst embedding a positive attitude to school and learning. We understand that all pupils are unique and we are committed in providing opportunities to enable them all
to achieve their full, individual potential. We know that our pupils start school from a wide range of different settings and with varied life experiences. We consider this when we begin each school year, and we start by looking at their individual needs. We take into account their different starting points and we develop our flexible EYFS Curriculum carefully to ensure that all pupils are able to follow their learning journey in a way that will enable each of them to make the most progress. We work hard to develop relationships with pupils and their families before they start school. Pupils in both of our Reception classes follow the EYFS curriculum, which has seven main areas of learning.

The Prime Areas:
Personal, Social and Emotional Development
Communication and Language
Physical Development

The Specific Areas:
Literacy
Mathematics
Understanding the World
Expressive Arts
Within all of these areas of learning and at the heart of the EYFS curriculum are the Characteristics of Effective Learning. At Holme Valley, we aim to develop these characteristics: Playing and Learning, Active Learning and Thinking Critically in order to give pupils the skills that they will continue to use and draw upon throughout their education. There is a careful balance of adult-led teaching and exciting independent learning opportunities within both classes. We plan our curriculum topics by keeping the pupil's interests and prior experiences in mind. The skills, knowledge and vocabulary that we teach prepares them for their transition into year 1.
Our learning environments, both inside and outside are well equipped, stimulating and provide challenge and increasing independence for the pupils. We regularly adapt and enhance the provision to meet their interests and developing needs. We aim to ensure that it is always well organized and interesting and that it is accessible to all pupils, including those with SEN. We recognise the importance of learning through play. We pride ourselves on giving pupils varied first-hand experiences through trips and visitors in school.
Within our EYFS Curriculum, pupils are assessed continuously through accurate observations of their development. This provides us with information for future planning, not only for our individual classes but also for the next steps for individual pupil's learning. This helps us to ensure that all pupils make outstanding progress within the EYFS.
Reception Routines
Children have an indoor and outdoor PE session each week and should have their PE kit in school every day in case the
days are changed.

Home Learning
Children are expected to read at least 4 times a week and record these reads in their reading diary.
Read Write Inc. sounds booklets will be sent home for you to support your child with learning phonics.
A simple homework menu will be sent out each half term with all of the details needed to complete tasks.