Phonics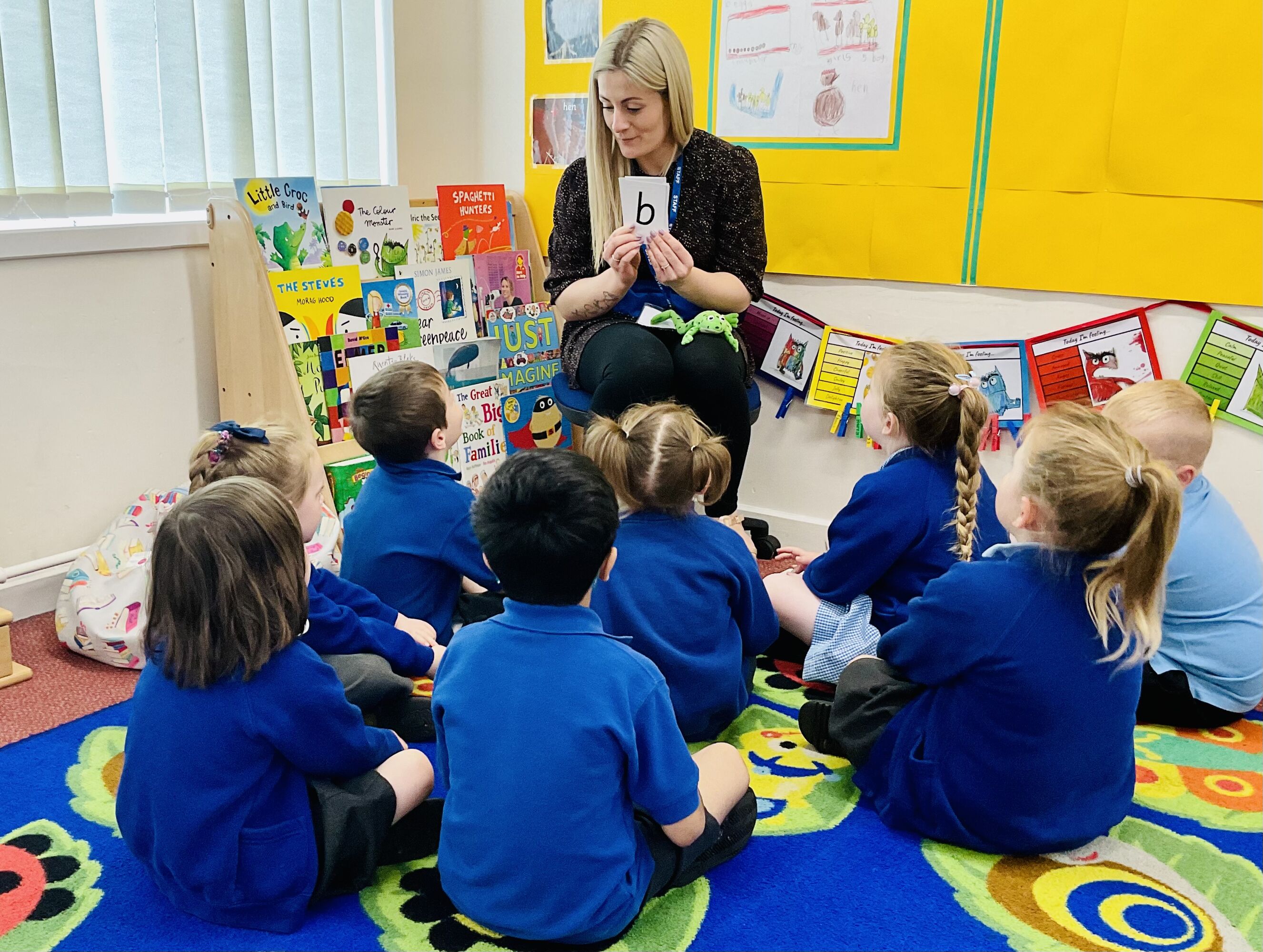 Our children learn to read and spell through a phonics-based approach using the 'Read, Write Inc.' programme. The programme begins with the children learning to recognise and form each of the 40+ phonemes correctly. This quickly progresses to the reading and spelling (segmenting and blending) of phonically decodable words, as well as learning to read those that cannot be read using phonics – these are known as 'red words'. Once this learning has been consolidated, our children learn the alternative graphemes for these sounds.
Sounds are broken down into three main sets, each becoming progressively more complex:
Lively texts are used in the teaching and application of phonic sounds, which helps develop confidence in reading fluency and comprehension also improves. Once children have learnt to blend, they will take home a book which is carefully matched to the sounds taught, and their increasing phonic knowledge, as well as having access to a wider range of stories to share with an adult at home. Any children who fall behind or need extra phonics practise will have Fast Track Tutoring sessions, in addition to their daily phonics session, to accelerate their reading progress.
Read Write Inc Parents page - Ruth Miskin