Science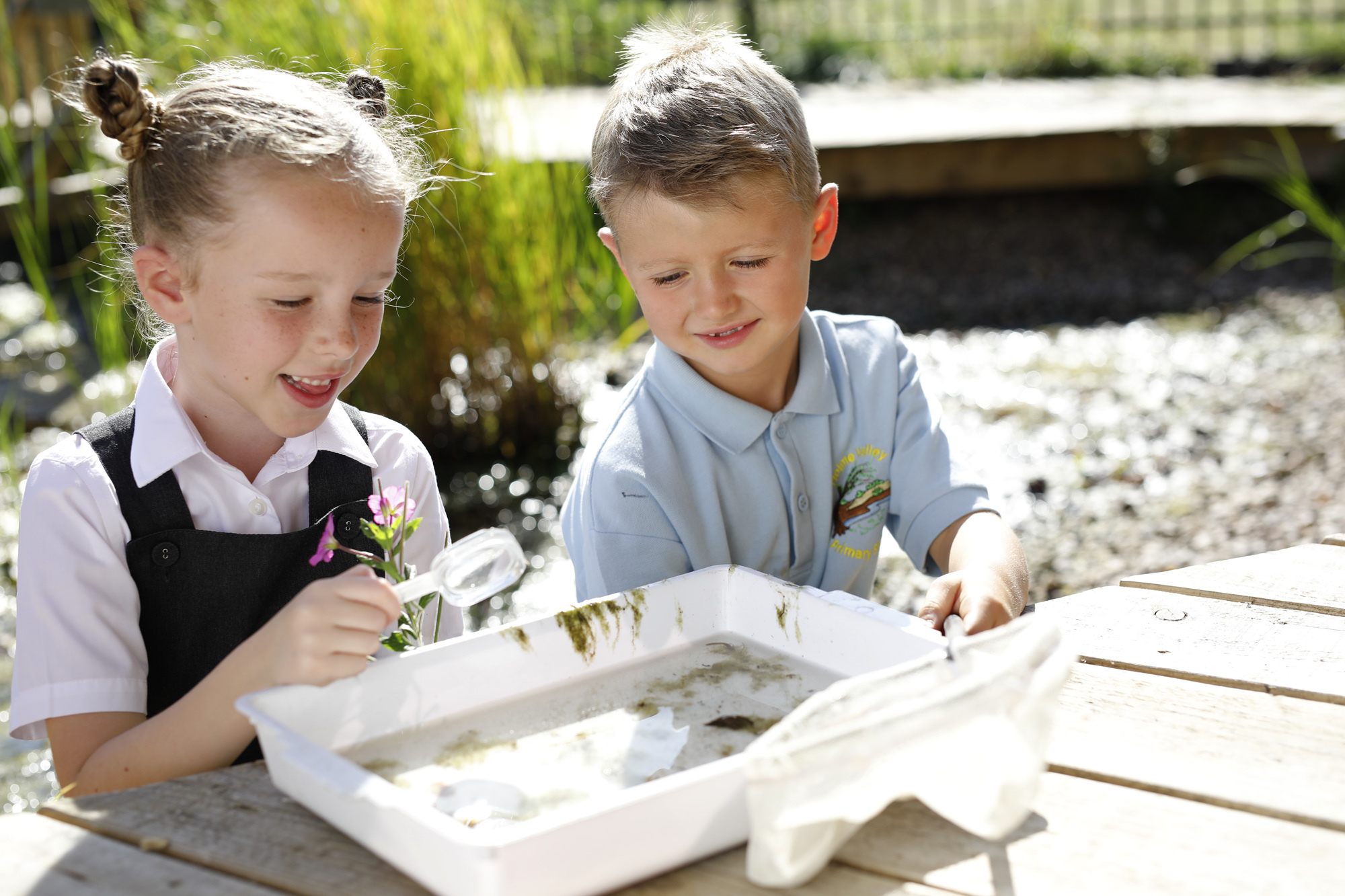 The National Curriculum states that the purpose of study for a high quality science education at primary should provide the foundations for understanding the world through the specific disciplines of biology, chemistry and physics. It is an undeniable fact that science has changed our lives and is vital to the world's future prosperity. At Holme Valley, we ensure that pupils recognise this importance in the context of their daily lives and within the locality of our setting.
All pupils at Holme Valley: develop scientific knowledge and conceptual understanding; develop understanding of the processes and methods of science through different types of enquiry; are equipped with the scientific knowledge required to understand the uses and implications of science, and ultimately use all of this understanding to answer questions about the world around them – today and into the future.
In EYFS, science is taught through: fostering a healthy curiosity about our world; child focused play and discovery and by promoting a respect for the living and non-living. These desirable attributes are embedded in our pupils from a young age and are carried forward into subsequent scientific learning. We also view these characteristics as vital in terms of accessing the broader curriculum. In key stages 1 and 2, children receive weekly science lessons delivered by their class teacher. Through these lessons, we aim to equip pupils with the fundamental concepts, knowledge, skills and understanding as set out in the National Curriculum Science Programme of Study objectives. The use of progression grids ensures that prior knowledge, skills and vocabulary are built upon in subsequent year groups.
We ensure that scientific enquiry skills are embedded in each topic pupils study and these topics are revisited and developed. This model allows pupils to build upon their prior knowledge and increases their enthusiasm for the topics whilst embedding this procedural knowledge into the long-term memory. Ultimately pupils will know more and remember more. Teachers are also acutely aware of the importance that cross-curricular links can play in the process of knowledge acquisition and these are made where appropriate.
We believe that first-hand activities are intrinsic to the retention of new knowledge, and where possible, we plan to use different contexts for these experiences. From the use of our school grounds to study different materials or explore micro-habitats, to educational trips focusing on space or animals, to listening to expert guest speakers within school about the human body or dinosaurs. This variety is key to maximising our pupils' engagement with and motivation to study science. Additional opportunities for learning in science are provided, such as through our whole school science week and our commitment to providing an extra-curricular science club in both key stages.